My friend,
Jayson Kretzer
, is an artist. He did the cover of
DRAGON RISING
. He has begun doing "warmup sketches" every couple of days based on the Twitter handles of his followers. The first one he did was inspired by writer
Jen Foehner Wells
' Lovecraftian nickname: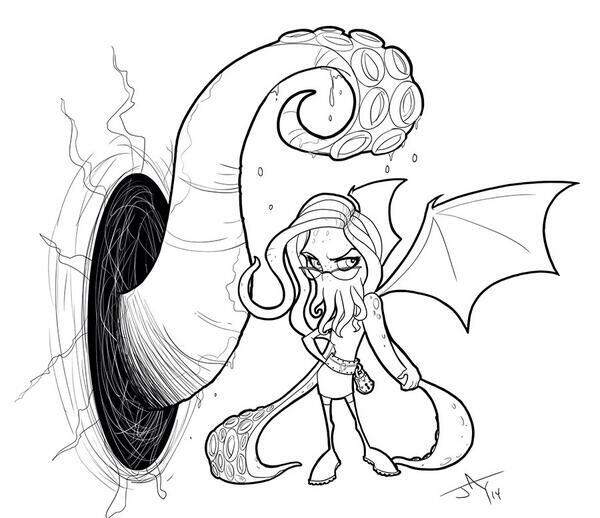 "Jenthulhu." Awesome, right?
Today, I was blessed to be the subject of his pen. Or at least, my Twitter name was: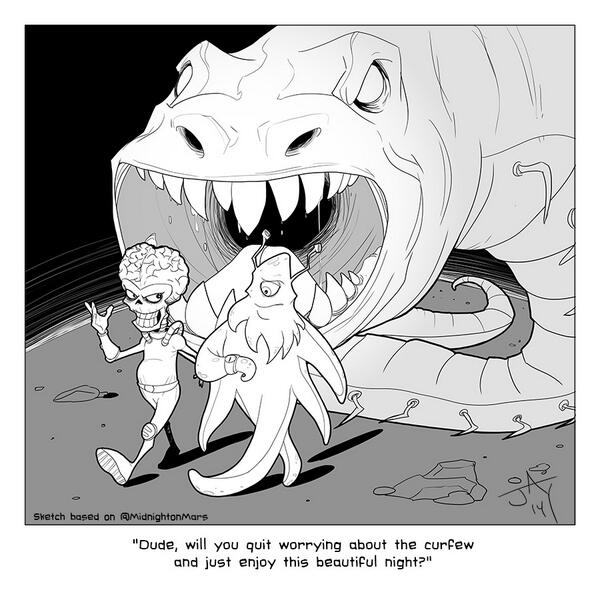 "MidnightOnMars." Get it?
I was about to ask Jayson which of these creatures represented me, when I realized that I am the night. I am a concept. A fact of Nature. A time and place. (At least, that is, my Twitter name is.)
Thanks, Jayson. You made my week.