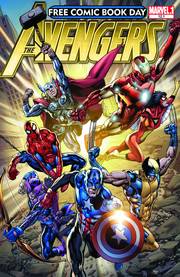 PANAMA CITY — The best things in life are free. And the proof is Saturday.
On "
Free Comic Book Day
," held each year on the first Saturday in May, participating comic book shops across the known galaxy and adjacent alternate dimensions give away comics absolutely FREE (hence, the name) to anyone who comes into their stores. It's meant to drum up interest in comics, promote art and reading, and basically make the world a better place.
"We use it as an opportunity to give back to the community and say thank you for supporting the store," said Greg Ray, owner of
Comic Emporium
. "It's a chance for first-timers and longtime fans alike to sample titles that they're not reading."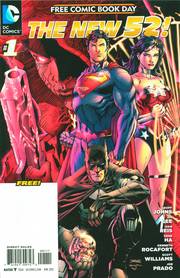 Comic Emporium will open early for its regular subscribers, then open to the public at 10 a.m. and continue the giveaways until 2 p.m., giving away comics and other items beyond those specifically provided for the event. Ray said he collects items throughout the year with an eye toward giving them away on Free Comic Book Day.
In addition, comic reviewer Kat Kan will be present to promote a KickStarter project for a comic-style textbook she's working on. The evening will conclude with a Magic card tournament.
Each store may have different free titles available, as well as different rules for participating and limits to how many you can take (so everyone can go away happy). But each also will have a selection of genres and age-appropriate books provided to the stores at a reduced cost by the publishers.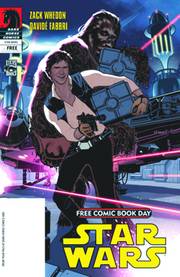 "There is a larger quantity of products available than Superman, Batman and Spider-Man," said James Finlayson, owner of
Arena Comics & Gaming
, where sketch artists and costumed heroes will be on site. "So many good things people lose sight of."
Among the titles announced for the day are all-ages books (such as "Peanuts," "Smurfs" "Donald Duck Family" and "Yo Gabba Gabba"), mainstream superheroes (including a "DC New 52" sampler and "Avengers"), sci-fi and horror titles (such as "Buffy the Vampire Slayer," "2000 AD," "Dinosaurs and Aliens" or a "Star Wars/Serenity" flipbook), and much more. >>Y
ou can see previews of the comics here.
<<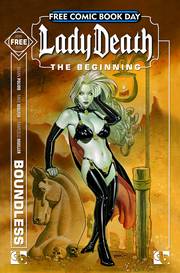 From 9 a.m. to 4 p.m.,
New Force Comics
will offer giveaways of "Avengers" movie promotional items and door prizes, as well as special rates on comics, toys, statues, graphic novels and more at random periods throughout the day. Children are encouraged to show up dressed as their favorite costumed heroes.
"Hopefully it will be a little bit of fun for everyone," said Rick Whitelock, owner of New Force. "It's an effort to promote the hobby and get more books in people's hands."
Whitelock is what Stan Lee used to call a "True Believer" — that is, an unabashed fan. He recalls the first comic he ever owned: "Silver Surfer" No. 1, dated 1968, that his father bought for him at a local flea market in 1973. He still has it. It launched his lifelong love for the hobby that grew into a business.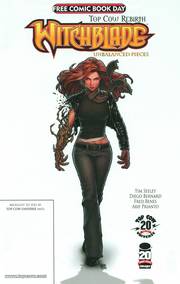 "I'm sure it had something to do with the fact my Dad bought it for me, but I held onto it," he said. "I was just learning to read, and how cool is this? Silver Surfer, the power cosmic, gliding through the spaceways? We all love Superman, Batman, the Avengers — but Silver Surfer is the one I identify with the most."
Peace.
This was my Undercurrents column for The News Herald today.